Donwood Manor Board of Directors
The Donwood Manor Board of Directors is made up of sixteen volunteers from eight Mennonite Brethren member churches who generously give their time serving on the board as well as working on various board committees.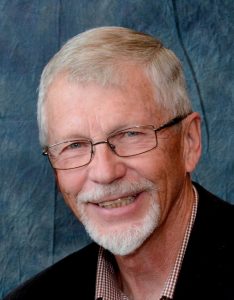 John Janzen, Donwood Manor Board Chair 
John Janzen joined the Donwood Board in 2014 and became Board Chair in 2015. He answered the call from his home church, Fort Garry Mennonite Brethren, to participate in providing quality health and care to our valued seniors. John has extensive  experience in his chosen profession of education as a classroom teacher, school principal and superintendent of schools. He has always been active in various capacities within the church and the community. One of John's passions is singing and has sung in quartets, ensembles, choirs as well as directing church choirs for special occasions. His participation at Donwood is an expression  of his personal faith. As Board Chair, John exercises his leadership skills to help fulfill the mission statement of providing care to seniors with "dignity, respect and Christian values". Together with his wife, Ruth, they enjoy spending family time with their three married children and eight grandchildren. Other favourite activities include travel, volunteering, cycling and gardening.
Hans E. Boge, Vice Chair          Tim Kornelsen                 Richard Klassen
Tim Hiebert, Executive              Brian Loewen                  Marilyn Pankratz
David Klassen, Executive          Abe Dueck                        Mary Unruh
David Woelk, Executive             John Wiens                     Olga Moldovanenko
John Guenther                            Ed Geisbrecht                  Pam Fast
The Donwood Foundation Board consist of nine directors, four from the Donwood Board and five from the community.
Brian Loewen, Donwood Foundation Board Chair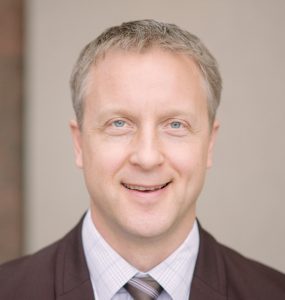 Brian Loewen joined the Donwood Board in 2016 and became the Foundation Chair in 2018. He is a member of Fort Garry Mennonite Brethren Church and is passionate about caring for seniors. The last stages of life are a vulnerable and spiritually important time for an individual and their family. For people of faith, it is both a privilege and an obligation to be involved. Brian has family connections to Donwood; his grandmother lived in the Elderly Persons Housing and his great aunt, who passed away in 2019 at the age of 103, lived in the personal care home. Brian works for Canada Life as an actuary. He lives in the Riverview neighborhood, is married to Patricia and they have one cat, named Simone. Hobbies include curling, golfing and biking.
Abe Dueck                                  Judith Klassen                    Leroy Unrau
Olga Moldovanenko                    Debbie Kroeker                  Mary Unruh
Linda Winia                                  Tamara Roehr                 David Vanderwees
If you are interested in becoming a member of the Foundation Board please contact:
Paul Nyhof
Chief Executive Officer
Donwood Manor Personal Care Home Inc.
171 Donwood Drive
Winnipeg, MB R2G 0V9
Phone: (204) 668-4410
Fax: (204) 663-5429