***Visitors Temporarily Suspended***
Virtual Visits can be booked here
"Designated Family Caregiver"
The person whom the resident and/or family identify as their family caregiver and who is an essential partner in care.  This may include companions, provided they do not work at more than one personal care home.  This is to be prearranged with Donwood Manor prior to visitors coming into the facility.
VERY IMPORTANT:  Please click here for Donwood's detail letter regarding Manitoba's Pandemic & Economic Roadmap for Recover – Phase 4
Check out our Designated Family Caregiver Visitor Guide Video.
Prior to visiting Donwood, please review the following information on Infection Control Practices and PPE (Person Protective Equipment).
As a "Designated Family Caregiver" you are encouraged to enjoy outdoor space here at Donwood Manor.  Please see map for courtyards available during your visit.  Please note, Therapeutic Recreation has booked the Centre Courtyard for programming.  Designated Family Caregivers cannot book outdoor visits at this time.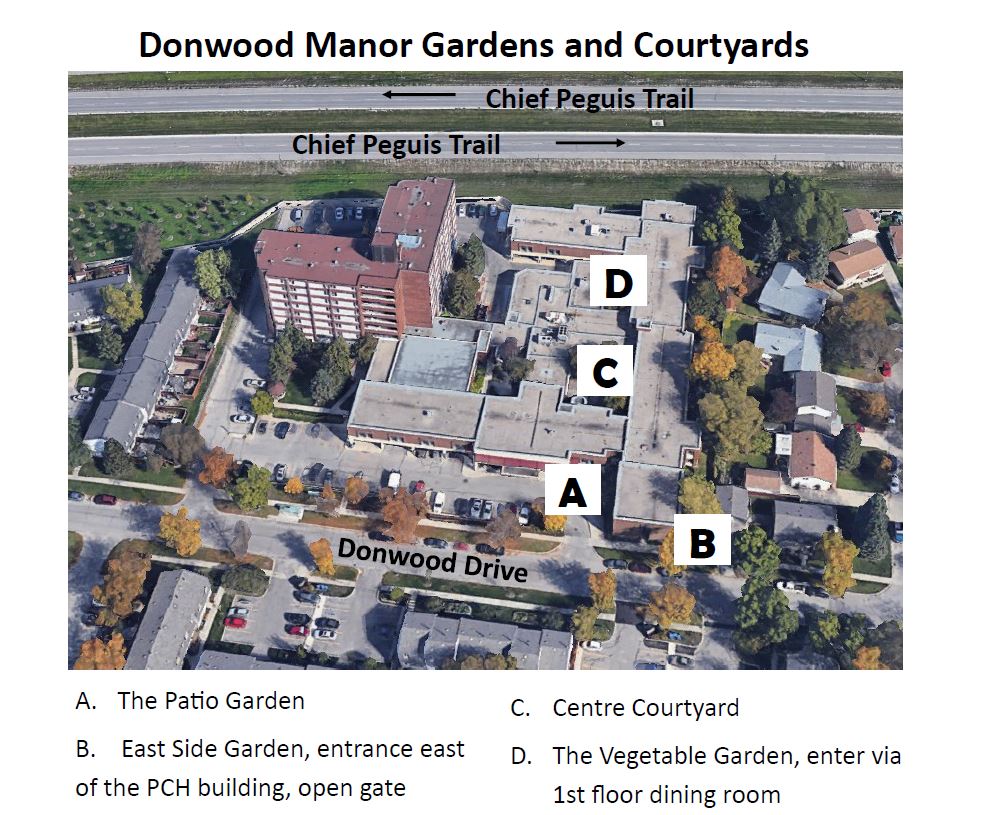 "General Visitors"
General Visitors are suspended until further notice.