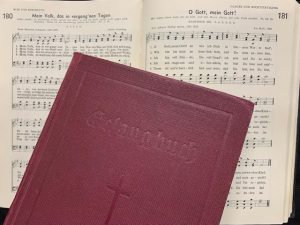 Spiritual Care Services Offered
Sunday morning worship services – provided by the member Mennonite Brethren churches and other local congregations
Communion services
Catholic Mass – bi-weekly
On-unit chapel services
Weekly Bible Studies, in both English and German
Spiritual Care visits by Donwood Chaplain or volunteers
What is Spiritual Care?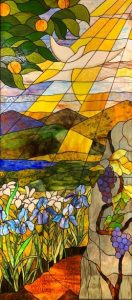 All of us are spiritual people, regardless of faith background, denomination, or choice to not be part of a faith community.  Spiritual care staff at Donwood offer support to all, while at the same time, our residents' own pastors, priests, or rabbis are always welcome to visit.
Spiritual care and support are offered to the residents of Donwood Manor and their families from a faith-based place of hope, peace and meaning. The spiritual care programs provide familiar rituals and meaningful interaction. Our chaplain and spiritual care volunteers provide visits of compassionate and empathic presence.  These visits provide the space within which to reflect on life's struggles and joys, bringing encouragement, prayer and Scripture, where appropriate, especially in seasons of loneliness and loss.
Each person we encounter every day has a story to tell and a gift from God to share with others, and it is in that understanding that we nurture a ministry of calm and loving Christ-like presence at Donwood Manor.
Meet our Chaplains
Lisa Enns, Mdiv., BA, BTh.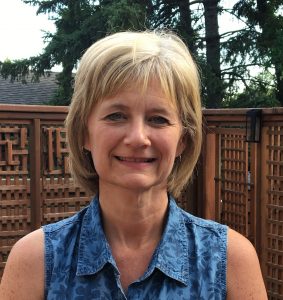 Lisa values the many meaningful and life-giving roles she plays at this point in her life. They include wife (to an awesome man!), mother (of young adult and teenaged kids, and two fur-babies), and Chaplain at Donwood Manor, among others. Growing up in southern Ontario, she fell in love with Manitoba when she moved to Winnipeg to study Theology and English degrees at Canadian Mennonite Bible College and the University of Manitoba over 30 years ago. The next decade was spent forming herself through experiences like working for the Mennonite Church in Colombia, South America, before completing a Master of Divinity degree at the Anabaptist (formerly Associated) Mennonite Biblical Seminary and doing five units of chaplaincy training (CPE), all in Indiana. From early 2002 until late 2016, Lisa enjoyed the rich ministry of being the Associate Pastor at Bethel Mennonite Church in Winnipeg where her main foci were Pastoral Care, Worship, and Christian Education. Lisa spent 2 1/2 years at Lindenwood Manor and Terrace as Spiritual Care Provider before joining the Donwood Manor team as Chaplain.
When not at work, Lisa is an avid camper, reader, puzzler, piano player, knitter, coffee enthusiast, and lover of dragonflies and Celtic Christian spirituality.
Lisa is a nurturing presence at Donwood and she is grateful to be part of an organization that values so highly the quality care of seniors, all from a faith-based stance. She considers it a privilege and honour to walk on the sacred ground of accompanying our older generation in what can be a very difficult season of life. God always shows up in that holy space!
Lisa can be reached at lenns@donwoodmanor.org
Gerhard Friesen, Mdiv., BA, BTh.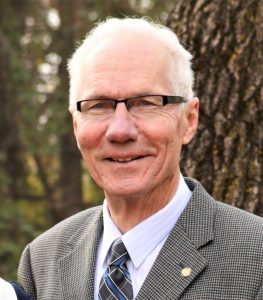 Gerhard was born in Paraguay, moving to Canada with his wife Mary in 1966.  Once settled in Winnipeg, Gerhard began his studies at M.B.B.C (now Canadian Mennonite University) and the University of Winnipeg which lead him in the pastorate. For 19 years, he pastored at Mennonite churches within Winnipeg and Paraguay.  Completing his M.Div. degree in 1992 he then continued his studies and became certified as a spiritual care specialist.
In 1994, Gerhard began work as a chaplain at two personal care homes in Winnipeg (Bethania Personal Care Home and Donwood Manor) as well as Concordia Hospital. After retirement from full-time work as a chaplain,  Donwood Manor hired Gerhard on a contract basis to conduct weekly German Bible studies.
Married to Mary, they have two adult children and four grandchildren . When Gerhard is practicing retirement, he enjoys woodworking, cycling, talking with people and reading.
Gerhard is much loved at Donwood and his ministry in both German and English has nurtured the soul of many residents and tenants residing at Donwood Personal Care Home and Elderly Persons Housing.
Gerhard leads German Bible Study on Thursday evenings at Donwood Manor.