Spiritual Care is an integral part of Senior Care
Sherryl Koop, Chaplain at Donwood Manor together with volunteers provide this care.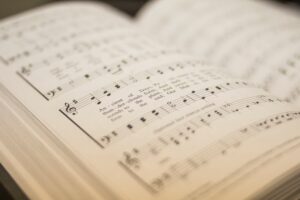 Spiritual Care Services Offered
Communion services both congregational and individually
Sunday morning church services led by tenants of the Elderly Persons Housing in the EPH
Catholic Mass – bi-weekly
Weekly church services on each unit of the PCH
Weekly Bible Studies in English and German
Spiritual Care visits by Donwood Chaplain or volunteers
End of Life care and officiating at funerals
What is Spiritual Care?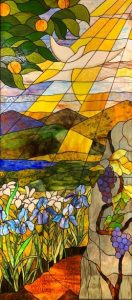 All of us are spiritual people, regardless of faith background, denomination, or choice to not be part of a faith community.  Spiritual care staff at Donwood offer support to all, while at the same time, our residents' own pastors, priests, or rabbis are always welcome to visit.
Spiritual care and support are offered to the residents of Donwood Manor and their families from a faith-based place of hope, peace and meaning. The spiritual care programs provide familiar rituals and meaningful interaction. Our chaplain and spiritual care volunteers provide visits of compassionate and empathic presence.  These visits provide the space within which to reflect on life's struggles and joys, bringing encouragement, prayer and Scripture, where appropriate, especially in seasons of loneliness and loss.
Each person we encounter every day has a story to tell and a gift from God to share with others, and it is in that understanding that we nurture a ministry of calm and loving Christ-like presence at Donwood Manor.
Meet our Chaplains
Sherryl Koop 
Sherryl feels privileged to be a part of the team at Donwood Manor in the role of Chaplain!  Since her relationship with Jesus Christ is paramount and she deeply loves people … the role allows her to come alongside seniors at what can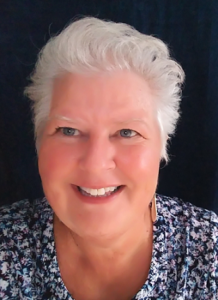 be a very challenging time in their lives.  Sherryl has the honour to come alongside the residents with a listening ear, praying for and with them, reading Scripture to them, laughing or crying with them, sitting with them as they face death and embracing them with the love of Jesus Christ.
Sherryl grew up in a large family with parents who were the age of most of her peers' grandparents.  As a result, being around the elderly is something she has not only experienced but enjoyed her entire life!
Her education post high school was at the University of Winnipeg, MBBC (now Canadian Mennonite University) and Providence College.  Then as she pursued (but never completed) her Masters of Divinity degree she attended the University of Manitoba, Tyndale Seminary and Regent College.
Sherryl's career path is sprinkled with a variety of positions in a variety of sectors … first at a large corporate insurance company followed by 17 years with Youth for Christ Winnipeg, 6 years with the Canadian Conference of Mennonite Brethren Churches as National Youth Ministry Director, 15 years as a travel agent together with 14 years at Square One World Media in a variety of ministry roles … including hosting her podcast – 'A Skoop of Life'!
Some things that are on her 'love to do list' are … traveling all over the world (for pleasure, adventure and to provide humanitarian aid) … photography … gardening … serving her neighbours … cycling (including a cycling trip in Spain) … any chance to be outside … hosting family, friends and friendly strangers!
Sherryl hopes and prays that her presence at Donwood will be one that brings encouragement, hope and a sense of joy to those she interacts with!
Sherryl can be reached at skoop@donwoodmanor.org
Gerhard Friesen, Mdiv., BA, BTh.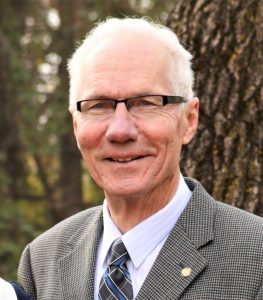 Gerhard was born in Paraguay, moving to Canada with his wife Mary in 1966.  Once settled in Winnipeg, Gerhard began his studies at M.B.B.C (now Canadian Mennonite University) and the University of Winnipeg which lead him in the pastorate. For 19 years, he pastored at Mennonite churches within Winnipeg and Paraguay.  Completing his M.Div. degree in 1992 he then continued his studies and became certified as a spiritual care specialist.
In 1994, Gerhard began work as a chaplain at two personal care homes in Winnipeg (Bethania Personal Care Home and Donwood Manor) as well as Concordia Hospital. After retirement from full-time work as a chaplain,  Donwood Manor hired Gerhard on a contract basis to conduct weekly German Bible studies.
Married to Mary, they have two adult children and four grandchildren . When Gerhard is practicing retirement, he enjoys woodworking, cycling, talking with people and reading.
Gerhard is much loved at Donwood and his ministry in both German and English has nurtured the soul of many residents and tenants residing at Donwood Personal Care Home and Elderly Persons Housing.
Gerhard leads German Bible Study on Thursday evenings at Donwood Manor.