Donwood Manor Foundation
Donwood Manor Foundation Inc. was incorporated as a charitable foundation on June 10, 1997. The purpose of the foundation is to fund programs which enhance residents care and quality of life; including pastoral care, additional nursing, and other supports to residents and their families. The Donwood Manor Foundation Board consists of members of our supporting churches and representatives from the community.
Your Donation to the Foundation
Contributions to the Donwood Manor Foundation are used to enhance the quality of life for our residents and support many programs not funded by Manitoba Health.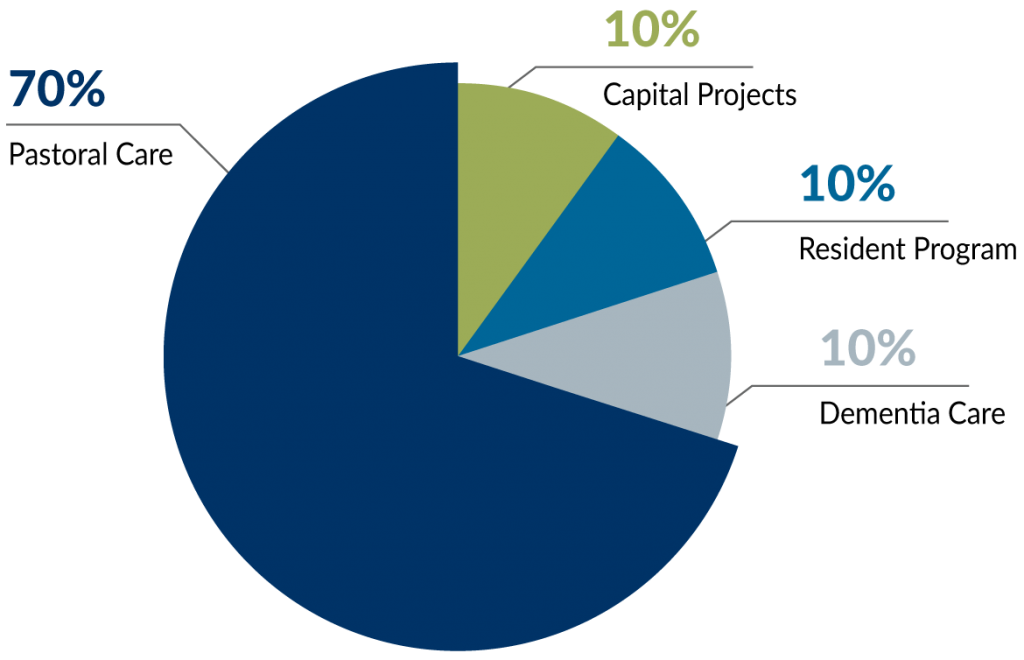 The Donwood Manor Foundation holds several fundraising events during the year including our well-loved Soup & Pie luncheon and our annual Pastoral Care Dinner. The Foundation also accepts financial gifts through donations, bequests, wills, and endowments.
Donations can be made online at:
For planned giving donations including bequests, endowments and life insurance contributions that offer opportunities for tax advantages for individuals and estates, we encourage you to visit Abundance Canada at https://abundance.ca/. Abundance Canada is a faith based public foundation that Donwood partners with for customizable planned giving donations.
Donwood Manor Foundation Board Members

Abe Dueck
Judy Klassen
Debbie Koeker
Brian Loewen (Chair)
Olga Moldovanenko
Jerald Peters
Tamara Roehr
Leroy Unrau
If you are interested in becoming a member of the Foundation Board please contact:
Nina Labun
Chief Executive Officer
Donwood Manor Personal Care Home Inc.
171 Donwood Drive
Winnipeg, MB R2G 0V9
Phone: (204) 668-4410
Fax: (204) 663-5429